This is the latest design from Sofia Coppola Louis Vuitton range. It is simple,very simple almost like basic bag. Its Louis Vuitton and it cost from around RM12600 plus plus.. I think la..if salah don't get me wrong ya..
My favourite. But for the time being, I can't even smell it, but if you have more than RM12 k to spend, why not. Its LV anyway…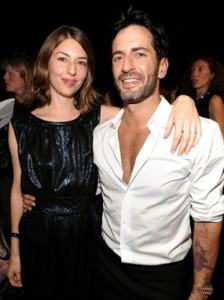 You know who is Sofia Coppola right? She is American Director/actress/film people and a muse for Marc Jacobs.
Kelas kan ada nama Sofia Coppola bag…bila la nak nama louis Vuitton CuteCarry bag (terus berangan tengah posing untuk Autumn/Winter campaign!).
I just keep on dreaming!